New Designed Custom Case of Z Shape DJ Table Case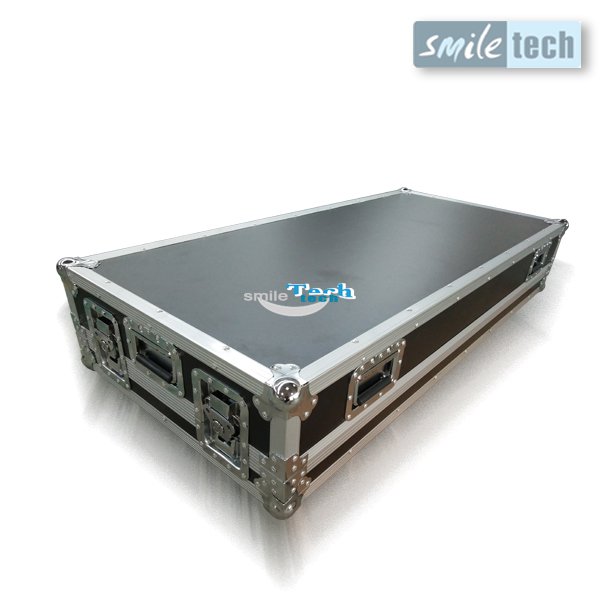 Click to see larger image
Click left or right to switch pictures
Ex-works Price(for reference): US $163.23 - 230.33/ Piece
Min.Order Quantity: 10 pcs
Delivery detail: 5-7 days for small order, 25 - 35 days for bulk order
Brand Name: RK
Model Number: RKTABLEII
Material: Laminated finish fire-proof plywood
Usage: DJ table for Party/Events
Accessories: Handles/latches/corner balls
Dimensions: 163*65*30cm(W*D*H)
Feature: Heavy duty / Dual
Color: Black(customized)
Fireproof & water proof: YES
High-end Customize: Support
Classify: flight case,custom case,DJ table
Since we are tired of moving a large heavy table from place to place, what if an easy carrying flight case unfold into a standing table. That would be fantastic and amazing. Here we make it come true.

This new special custom flight case of Z shape DJ table features on light weight for carrying and easy to assemble and disassemble. This case is mostly used as DJ table in bars or outdoor parties. When folded and disassembled, it is like a normal flight case with handles and lockable latches. You will feel it's amazing when it is reconstructed with the Z shape pieces hosting inside into a standing table. It's convenient and easy for carrying when compared with a large heavy table. On the other side, there are spear space inside for hosting other equipment and other accessory parts. You can use it as DJ table, or you can use it as office table as well.

This new custom case is made on the requirement of customers'. You can custom your own special design case as long as you show us your idea. As all our cases are made in our own factory, we offer our customer life-long quality guarantee for their purchased flight cases. Our shipment delivery is fast and our productive capability is 1000 pics/month. Please follow us on our website for more new coming special custom case.