Lockable Drawer Case With Two Interior Drawers and Small Back Doors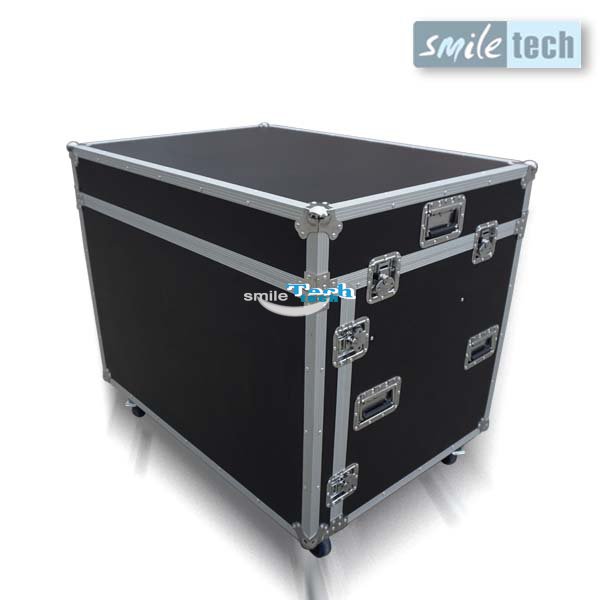 Click to see larger image
Click left or right to switch pictures

* Model No.: RKMGPXSDC
* Large interior storage space and wide desktop
* Two lockable drawers and large separative cells on the base
* Two small open-close doors on the back as pass trough for wires
* large caster board on the bottom for convenient of moving.

This large drawer case is different from other models for it's sole two lockable drawers on the top layer and two divided cells on the base. There is a large caster board on the bottom, which makes it easy and convenient for moving. Let's see more specification on the description below.

This large drawer flight case is made of hard plywood and assembled with metal hardware. It's rugged and strong enough to host some heavy duty electric device and equipment. You can use it as DJ workstation for hosting your audio speakers or Amp mixers in the cells. Two lockable drawers on the top provide you enough space for storage and security for your personal goods. On the back of the case, there are two small open-close type doors on the base. These doors are set on the base for the purpose of link up the wires through the case from outer. Doors can be shut up when it's unnecessary. Large caster board on the bottom makes the whole case easy moving, it's convenient and functional.

This is a short description about our new custom drawer case, for more details, please contact with our colleagues or leave us your massage on our website. Since there are more and more new custom case coming from our factory, we provide customers product qualify guarantee and complete after-sale service. We hope our cases would be your best choice and provide you convenience and happiness.