ST portable Z-style DJ table Flight Case_RKTABLE100H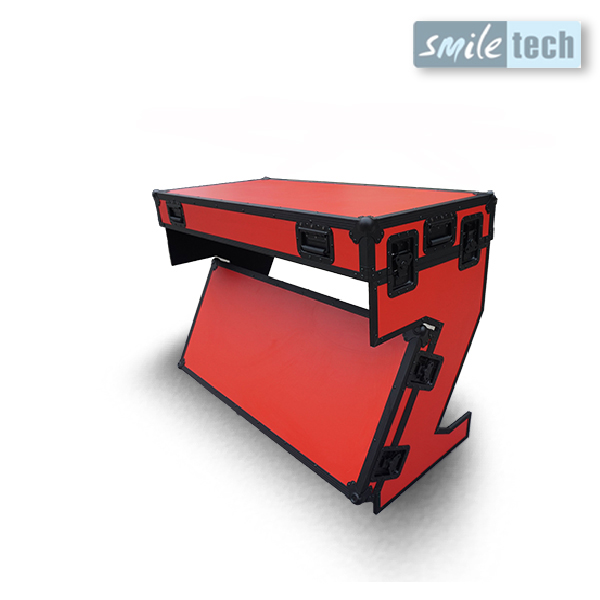 Click to see larger image
Click left or right to switch pictures
FOB price(for reference): US $166.88 - 299.88 / Piece
Min.Order Quantity: 10 pcs
Delivery detail: 5-7 days for small order, 25 - 35 days for bulk order
Brand Name: ST
Model Number: RKTABLE100H
Material: Laminated finish fire-proof plywood
Usage: DJ table
Accessories: handles/latches/corner balls
Dimensions: 163*65*30cm
Feature: Heavy duty / Dual
Color: red(customized)
Fireproof & water proof: YES
High-end Customize: Support
Classify: flight case,custom case,DJ table
The ST Z style DJ table is straightforward to installation and disintegrate, and amazingly portable! it's constructed with our design plywood, which affords a unique appearance. The table measures providing lots of room in your modern controller and equipment and is the best top maintaining all your gear inside instantaneous reach. it can handle up to two hundred lbs frivolously disbursed. It is manufactured from all the pleasant industrial strength satisfactory materials you anticipate from ST flight cases.

when it is time to hit the street, the Z fashion legs pass inside the case providing you with achievable dimensions of 163*65*30cm.

This item is an red exterior for a graceful, expert appearance.
All the flight case can be customized.