Mixer flight case for Allen & Health-C3500DHC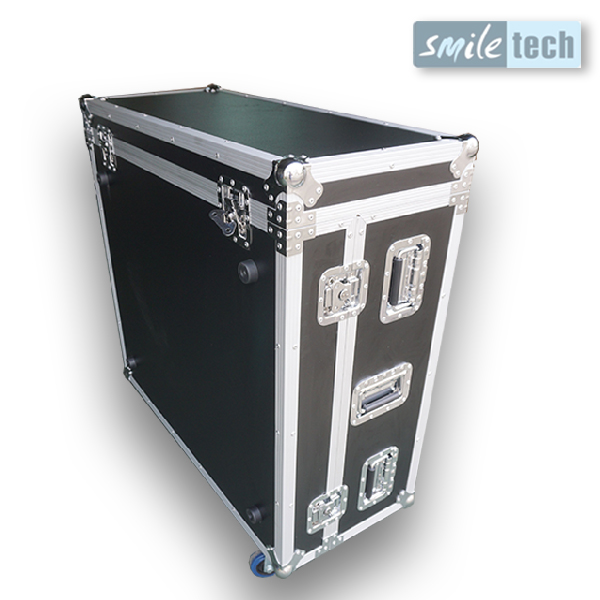 Click to see larger image
Click left or right to switch pictures
Ex-works Price(for reference): US $247.05-274.52 / Piece
Min.Order Quantity: 10 pcs
Delivery detail : 5-7 working days
Brand Name: RK
Model Number: RKC3500DHC
Material: 9-15mm Fireproof Plywood
Usage: Transportation/Storage/Audio Show/Exhibition
Accessories: Penn Hardware/Blue galvanized Hardware/Aluminum/Foam
Packing Dimensions: 791*475*1048mm(W*D*H) ,47kg
Feature: Heavy duty & Dual
Color: Black/Customized
Fireproof & water proof: YES
High-end Customize: Support
This Custom mixer flight case is fit for one Allen & Health C3500DHC mixer , with 9mm high pressured laminate plywood with 0.5mm Fireproof layer on surface which protect your goods from water and fire.

With 8 locks and 6 handles on the case , inside put 10 -15mm EVA foam to protect the equipment when delivery or stock .

Dog house design help client arrange the connected cables in a good condition .

Strong wheels can turn 360 degree , diagonal two wheels with a brake, and effectively ensure stability !

Rubber feet design prevent cases directly contact with the ground, better protected the bottom of the mixer case .