Portable wood grain dance floor with dance floor edging_RKW-DFP4X4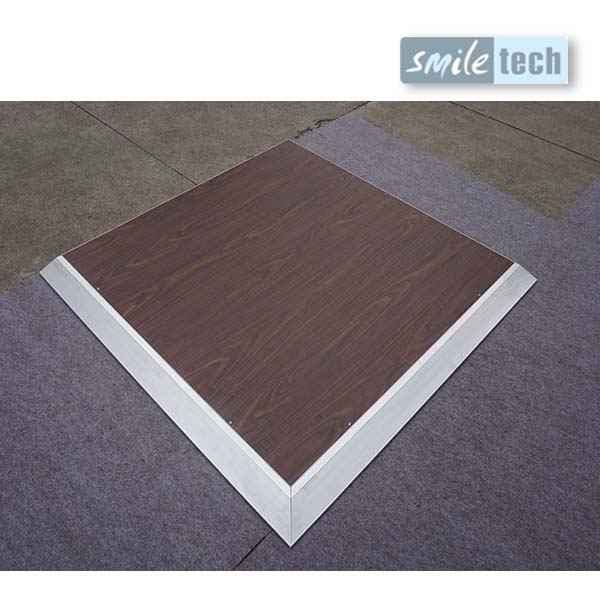 Click to see larger image
Click left or right to switch pictures
Ex-works Price(for reference): US $69.99 - 89.99 / Piece
Min.Order Quantity:20 pcs
Delivery detail: 10-15 working days for bulk order
Brand Name: RK
Model Number: RKW-DFP4X4
Material: 18 mm Plywood + aluminum frame = 30 mm thickness
Usage: Party/Exhibition/Hall/ Room/Show ec .
Accessories: Straight edging , corner edging
Dimensions: 1220*1220*30mm(W*D*H)
Feature: Light weight/ Dual
Color: Black /White/ Wood grain

Portable wood grain dance floor with dance floor edging
RK portable dance floor material is high quality wood (18mm high density plywood) and aluminum alloy , each finished dance floor panel is 30 mm thickness , per sqm weight loading capacity is around 750 kg .

Durable and rust resistant. Modular system make it easy to install, it can be assembled in minutes. Black, white,and walnut color can be chose.

Widely used in party , exhibition , hall, show ect , any custom color or design , please feel free to contact us . We will try our best to meet your inquiry.