LED Starlit Dance Floor for Wedding Decoration
time:1528358832 editor:admin
I believe that you must be heard of dance floor. They are very popular to used in many events. But RK aims to design more good products, so here is the LED dance floor.
Where the LED dance floor can be used? Too many places that I couldn't show all to you. The typical situation is the wedding, the concert, the bar, the club and so on. For RK customers, they always like to choose led dance floor to decorate the wedding of their own or others'. That is really romantic when doing wedding ceremony and interesting when dancing on the dance floor.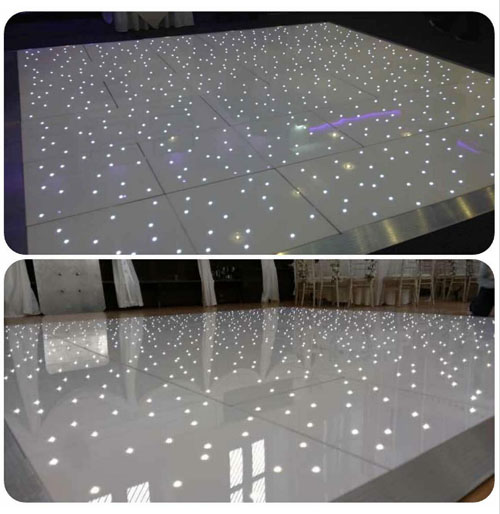 The surface colors of dance floor are black and white. If you are preparing wedding, the white color would be a great choice. As for the black led dance floor, it's more suitable to the bar, club, concert. Don't worry about the size if it is ok to each situation. Because all sizes are available to custom. Whether your site is big or small, we can meet your requirements. This is the goal of RK. Always provide customers with the best.
I hope the information serves you well. If there is anything else I can assist you, please do not hesitate to contact Celine. I will always be here to help you out.
Celine Cheng
Whatsapp: +86 15818789477
Email: sales@chinaflightcases.com