backdrape pipe stand price list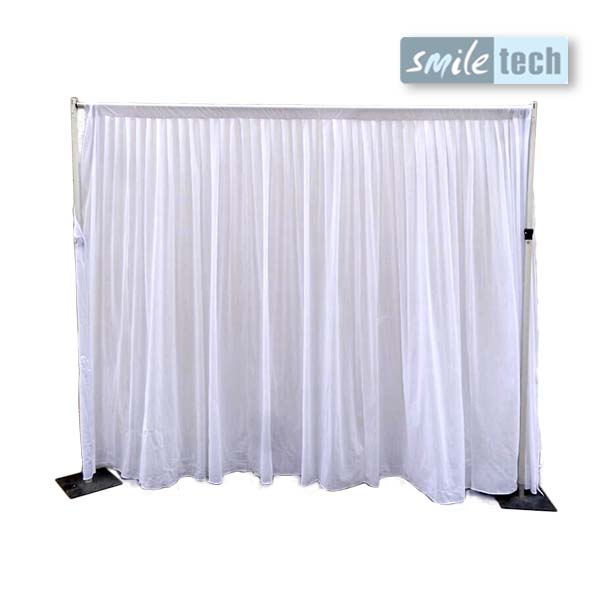 Click to see larger image
Click left or right to switch pictures
Crossbar-horizontals
Ex-works Price(for reference): US $8.87 - 23.6/ Piece
Model Number: RK-TDS610
Dimensions: 2' - 3' to 9' - 16'
More size:



Cross bars are what connect different uprights and drapes. These parts can be either standard sized or telescopic. Usually, the standard sized can be used to support drape ranges from 1' to 10', while the telescopic type can be much longer.

Upright
Ex-works Price(for reference): US $23.82 - 62.5/ Piece
Model Number: RK-TS610
Dimensions: 6' - 10' to 9' - 23'
More size: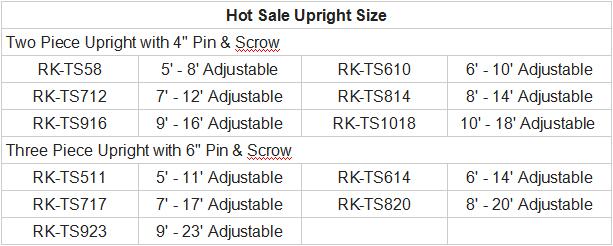 Uprights are usually manufactured from aluminum that is usually lightweight and compact-resist.Uprights and bases are connected to make the structure stand up.

Base Plate-Foundation
Ex-works Price(for reference): US $21.89 - 65.36 / Piece
Model Number: RK-B1818-316-BK
Dimensions: 450 x 450 x 5mm Base plate
More size:



Foundation for the pipe and drape system. pipe and drape systems starts with steel bases assembly. 
Bases are offered in various sizes and weights and selected based on the weight and heights of drapes to be hung.
RK pipe and drape ,Crossbar ranging from 2-3' to 9'-16'wide. They are designed to meet any room size and will support the chosen drape.

Upright offer one, two, three selections of slip-lock adjustable uprights that range from 3' -24' high (0.9 m – 7.2 m), The end of the upright with 4 slots which can be build at four sides. Also offering application for establishing system side by side. The special upright we owning is the pin was insert into the pipe, stronger and more stable it is.

RK not only offer you the suitable pipe and drape system, we also consider about the safety of the delivery .

Flight case' packing can protect the pipes and bases appropriate during transportation and after used. Fabric Bag also can be used for small quantity pipes or bases. Easy to carry and store.