6 Drawers Flight Case With Table On Side-RK6D18UTC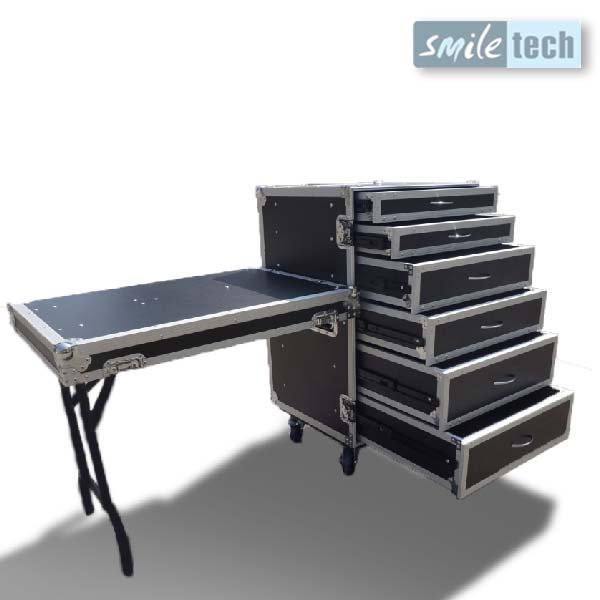 Click to see larger image
Click left or right to switch pictures
Ex-works Price(for reference): US $365.61-406.23/ Piece
Min.Order Quantity: 10 pcs
Delivery detail: 5-7 days for small order
Brand Name: RK
Model Number: RK6D18UTC
Material: Aluminum and plywood
Usage: To store small items
Accessories: Handles/latches/corner balls
Dimensions: 67*67*104cm(customized)
Feature: 6 drawers,side table,casters
Color: Black(customized)
Fireproof & water proof: YES
High-end Customize: Support
6 Drawers Flight Case With Table On Side-RK6D18UTC
Drawer Flight Case is made of smooth 9mm high pressured laminate plywood with 0.5mm Fireproof layer on surface which protect your goods from water and fire.
Perfect solution for transporting your equipment and tools to exhibitions, presentations and trade shows.
6 drawer can perfect Classified Storage your different kinds of stuff.
Side table can be fold for easy use.

It has EVA Foam in the drawers for shock proof. Protect your equipment when a collision occurs.

There are four wheels below, and one table on side, for convenient transportation.
RK6D18UTC combo flight case is designed to store small items.