8 Drawer flight case For Storage-RK8DRAWER58TC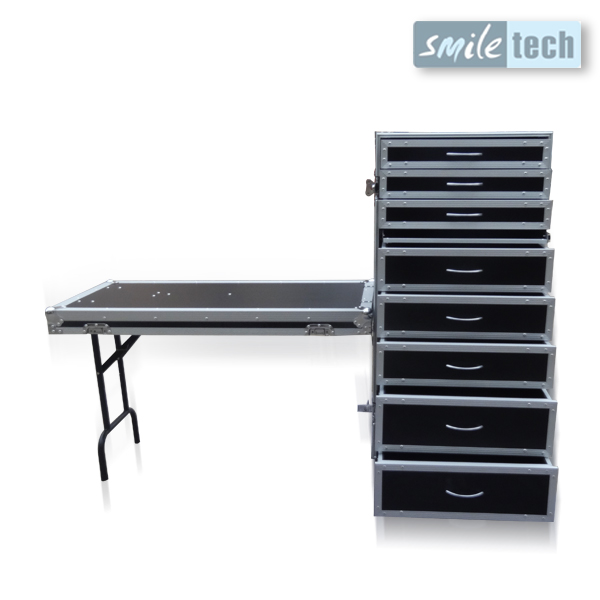 Click to see larger image
Click left or right to switch pictures
Ex-works Price(for reference): US $555- 595/ Piece
MOQ: 1pcs
Delivery Time: 5-7days(Based on your quantity)
Brand Name: RK Drawer Case
Model Number: RK8DRAWER58TC
Material: 12mm thickness plywood+aluminum
Usage: Transporting&Storage
Accessories: 4 locks&12 handles,inside empty,8 drawers and 1 table
Feature: Exclusive Design
Color: Black
Dimensions: 650*620*1340mm
Weight: 86kg
Customize Service: Support
Fireproof & water proof: YES
High-end Customize: Support
Classify: flight case,custom case,drawer flight case
RK8DRAWER58TC custom flight cases are made up of smooth 12mm thickness plywood with 0.5mm Fireproof layer on surface which protect your goods from water and fire.,you can use it as a transport case or for storage,.

1,It has 8 drawers which can put many things and with 4 4' wheels so that you can push it easily.

2,There have 2 handles on each side and 1 handle on each drawer.

3,RK8DRAWER58TC is designed to for transporting and storage,also we can help you custom made this case,but you need to tell us how do you want to design this case.

4,We can provide OEM service,to print your company logo on our case.